Centre équestre de la Vallée
Le Breuil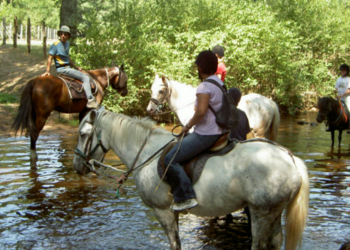 Horse riding oriented to equestrian tourism from beginner to advanced. The center is located next to the Domaine de la Chaize and extends over 36 hectares of meadows. It has 30 boxes, 17 paddocks, a quarry, a club house and a picnic area. Horseback riding in the heart of the Besbre valley, hiking on the Bourbonnais mountain trails, baby rider from 18 months, pony baptisms, initiation and teaching, TREC, ponies and horses. All year.
« Chez Moutte » (direction Arfeuilles) - 03120 Le Breuil
04 70 99 06 02 ou 06 61 51 61 99
chezmoutte@yahoo.fr
www.centreequestredelavallee.ffe.com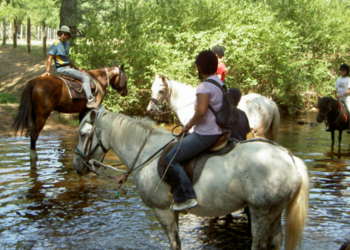 Granite Moutain Stables
Le Breuil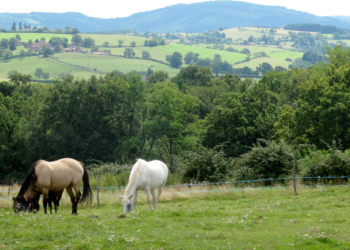 Information not available
« Le Bourg » 03120 Le Breuil
06 73 62 00 24
granitemountainstables@yahoo.fr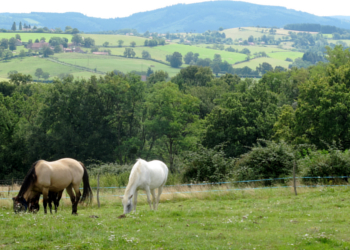 Ecurie des Bergers
Lapalisse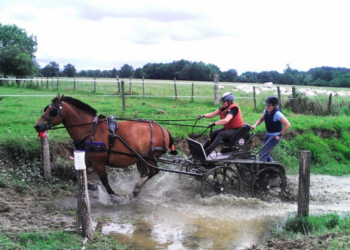 This traditional farm allows you to discover the harness in safety, within a specialized school. The pleasure of a baptism, a walk or a hike of several days, the reminder of our Bourbonnais heritage with a traditional team to work the land, other strong sensations on the course of maneuverability or in an obstacle of marathon: the structure allows you to practice the harness at your own pace, supervised by a qualified trainer. Horses welcoming in box or meadow.
Open all year by reservation.
« Les Bergers » 03120 Lapalisse
06 33 28 27 23
ecuriesdesbergers@gmail.com